Kurdistan Region at a glance
Kurdistan Region is a semi-autonomous region located in northern Iraq, bordered by Iran to the east, Turkey to the north, and Syria to the west. It is governed by the Kurdistan Regional Government (KRG) and has its own legislative body, the Kurdistan Parliament. The region is divided into four provinces, each with several districts. Erbil serves as the capital city of the region, along with other major cities including Sulaymaniyah and Duhok.
Since the adoption of the Kurdistan Region Investment Law in 2006, the region has attracted significant investment from both local and foreign investors. The law provides various incentives to investors, such as tax breaks, duty exemptions and repatriation of project capital, and treats local and foreign investors equally.
With its stable political climate, skilled workforce, and strategic location, the Kurdistan Region has the potential to be a gateway for investors looking to tap into Iraq's large market as well as the wider markets of the Middle East and Europe.
Currency
Iraqi Dinar (IQD)
Language
Kurdish
(Arabic and English are also common)
Airports
2 International Airports
(in Erbil and Sulaymaniyah)
Administrative Divisions
The Kurdistan Region consists of four governorates (provinces); Erbil, Sulaymaniyah, Duhok, and Halabja. Each governorate is further divided into several districts, and some districts are combined and called self-administrations; Garmian, Raparin, Soran, and Zakho.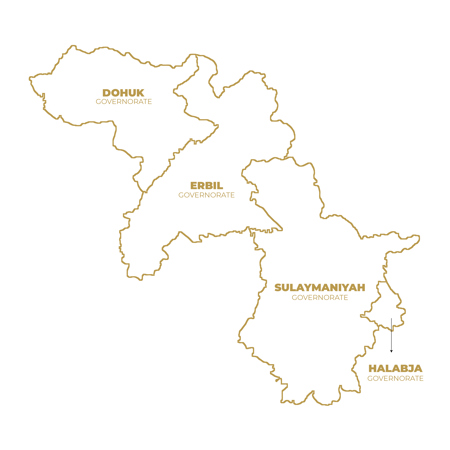 Investment Incentives
In order to attract more investments and make it easier for investors to start and operate their projects, the Kurdistan Region, through the Board of Investment, offers the following incentives in accordance with the Investment Law (No. 4 of 2006):
Reasons to invest in the Kurdistan Region
Kurdistan Region is rich in natural resources, including oil and natural gas, and has fertile land and a climate suitable for agriculture. The region's economy is growing, providing opportunities for investors to participate in the region's economic development and benefit from its expanding market.
In addition, there are other factors that make the Kurdistan Region an excellent and attractive investment destination, including:
Moreover, the region has made significant investments in improving its infrastructure, including the construction of new roads and airports, which make it easier for investors to transport goods and access markets. Also, the government is actively seeking to attract more investment and has a dedicated body to assist investors and facilitate the investment process.
Security in the Kurdistan Region
The Kurdistan Region is known for its security and safety, having largely avoided security incidents over the past two decades. This security has given investors and business owners the confidence to initiate investment projects, allowing businesses to operate without interruption or concern for the safety of their employees.
Both politically and economically, the Kurdistan Region has experienced relative stability in recent years. Despite some challenges and even during times of conflict in Iraq, the Kurdistan Regional Government (KRG) has managed to maintain a relatively stable political environment and a conducive atmosphere for international companies and organizations to operate in the region.
Business Climate in the Kurdistan Region
The Kurdistan Region's abundance of natural resources and its open market have contributed significantly to the growth of its economy and the expansion of its private sector. The establishment of two international airports in Erbil and Sulaymaniyah has facilitated the region's integration into the global business market and increased its accessibility to the rest of the world.
The region has become a thriving trade hub, attracting local and international companies to establish and expand operations in the region due to its favorable business environment and strategic location at the intersection of Iraq, Iran, Turkey and Syria.
Investors & Companies in the Region
Below is a selection of international investors and brands that have invested and are currently operating in the Kurdistan Region.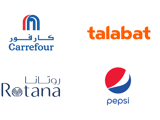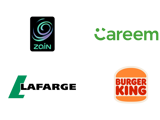 Workforce & Talent
The Kurdistan Region has seen a surge in higher education graduates due to its economic growth and stability in recent decades. More public and private institutions have been established, offering a wide range of programs including business, engineering, IT, science, medicine, and the arts. While many of these programs are taught in English, the majority of graduates have sufficient language proficiency upon graduation, and often also have knowledge of Middle Eastern languages.
There has also been a trend among bachelor's degree holders to pursue postgraduate studies, resulting in a significant increase in the number of individuals obtaining master's and doctoral degrees from prestigious universities in Europe and Asia.
As the number of university and college graduates continues to grow every year, there are many opportunities for multinational companies to expand their operations in the region and take advantage of this highly skilled and knowledgeable workforce. In addition to the region's natural resources, this talented generation is a major contributor to the success of any organization or company and will play a crucial role in the future of the Kurdistan Region's economy.
25 years and above
46% of the Population
Average monthly salary
400-800$ USD
Yearly university enrolment
Around 50,000
Number of Universities and colleges
33 (15 Public and 18 Private)