Kurdistan and the UAE embark on a journey of mutual growth and prosperity
In a significant stride toward enhancing economic cooperation, a delegation from the Board of Investment embarked on a three-day mission to the United Arab Emirates. This visit signifies a crucial milestone in the ongoing journey to foster collaboration and reinforce economic ties between the Kurdistan Region and the UAE.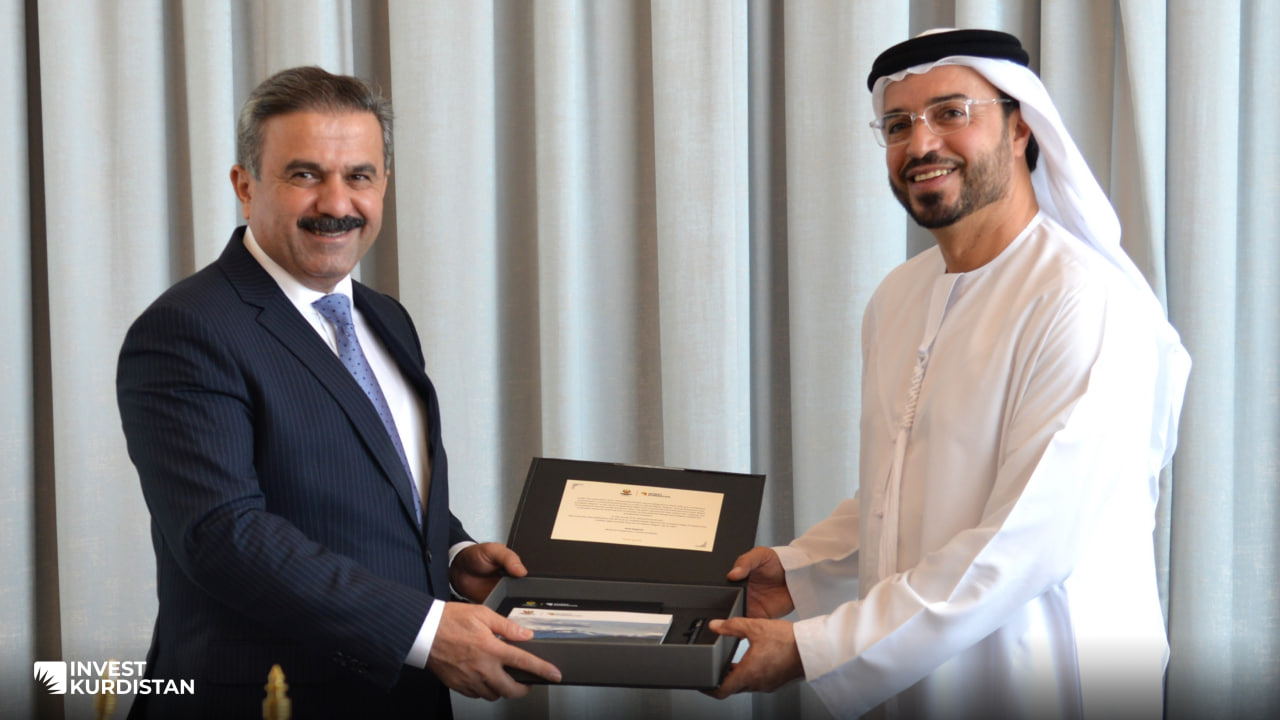 As part of "The Economic Policy Accelerator Program" in partnership with the Government Experience Exchange Office the delegation had the privilege of engaging with influential leaders, including Abdullah bin Touq, the UAE's Minister of Economy and Abdulla Lootah, the Deputy Minister of Cabinet Affairs. In addition, they held discussions with accomplished advisors and experts from the Ministry of Economy in the UAE. These exchanges served as a platform for promoting investment opportunities, expanding bilateral trade, sharing valuable knowledge, and nurturing cultural connections between the two regions.
As Kurdistan and the UAE continue on their path toward mutual prosperity, these partnerships and initiatives represent a commitment to shared growth, enhanced economic cooperation, and a brighter future for both regions. The journey ahead holds immense potential, and through continued collaboration.