BOI, TIU, and BUW Sign Landmark MOU for Innovation and Growth in Kurdistan Region
The Board of Investment of Kurdistan Region (BOI), Tishk International University (TIU), and Bauhaus-Universität Weimar (BUW) have signed a Memorandum of Understanding (MoU) to promote academic collaboration and research excellence. This monumental agreement is poised to elevate the academic landscape of the region, opening doors for transformative projects and research initiatives.
At the center of this transformative MoU, lie three visionary institutions, each with its unique strengths and expertise. BOI, a driving force in the economic development of Kurdistan Region, TIU, a prestigious center for higher education, and BUW, a distinguished German university with global recognition, have joined hands with a shared vision to drive innovation, engineering projects, capacity building and research in the region.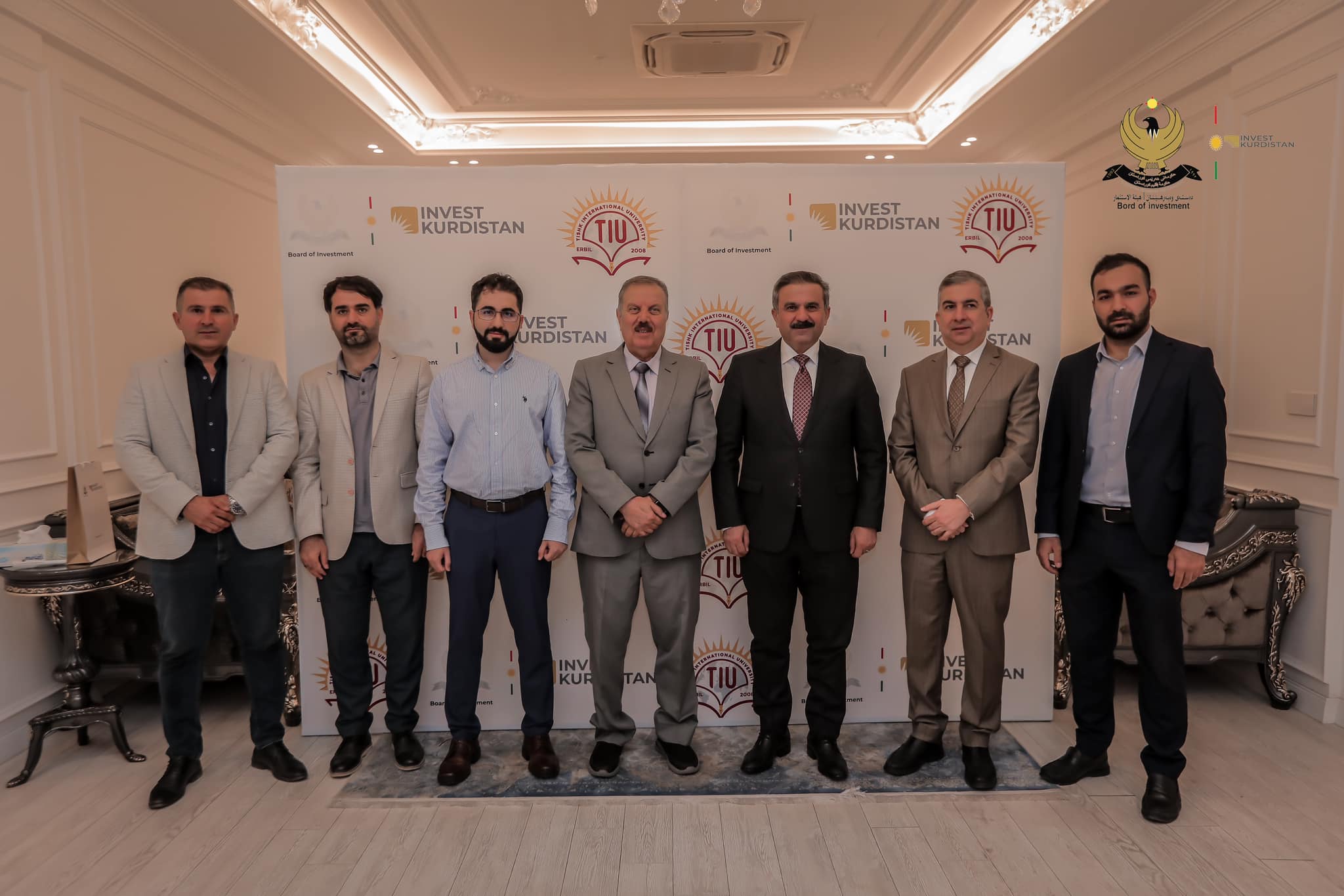 The main objective of this Memorandum of Understanding (MoU) is for these institutions to collaborate and lead a set of groundbreaking projects that can advance economic growth and progress in Kurdistan. The Parties aim to create an environment that encourages cutting-edge research and academic excellence by aligning their interests and expertise.
Seamless Coordination and Planning, The MoU outlines a well-defined mechanism for seamless coordination and planning. Designated liaison officers facilitate effective communication, enabling the institutions to jointly plan and review individual programs of work. This guarantees that every initiative is thoroughly planned, executed, and evaluated, leading to maximum impact and success.
The MoU highlights the crucial requirement of dedicated funding to support joint projects aimed at unlocking resources for transformative initiatives. Pooling their resources and expertise, BOI, TIU, and BUW will unlock numerous opportunities for innovative ventures, enabling them to shape the region's future through pioneering research and engineering initiatives.
The Memorandum of Understanding (MoU) has been designed as a framework for future growth that can develop and expand according to the evolving needs and opportunities within the region. The collaboration is designed to adapt to future challenges and opportunities, with provisions for amendments and extensions through mutual consent.

A new chapter in academic excellence. This MoU signing marks a momentous milestone in the academic and research landscape of Kurdistan. As the parties embark on this transformative journey, they share a commitment to nurturing innovation, knowledge-sharing, and capacity-building.
BOI, TIU, and BUW, together, have the potential to turn Kurdistan into a center of academic and research excellence and innovation that will drive progress in a variety of fields and leave a lasting impact on the region's growth trajectory.
With this partnership, we anticipate a future of unprecedented research and transformative projects that will shape the destiny of Kurdistan and firmly establish it on the global map of academic excellence. In an effort to create a brighter future for Kurdistan Region, BOI, TIU, and BUW are collaborating to lay the foundations for a new era of growth and progress.